It is quite essential to have a strong online presence. One such potent and capable tool that can bring more business to your venture is Google My Business profile. It does provide you with a direct line to your potential customers and offers you a better online visibility.
The Google My Business Tool – The Powerful Business Option
Google My Business is all about displaying your business information on Google. In fact, it can give you a great opportunity to you in standing out from the local searches. The profile can help you in increasing customer engagement and building trust. If you have a Google My Business profile that is well-optimised, you stand a really better chance of beating your competitors.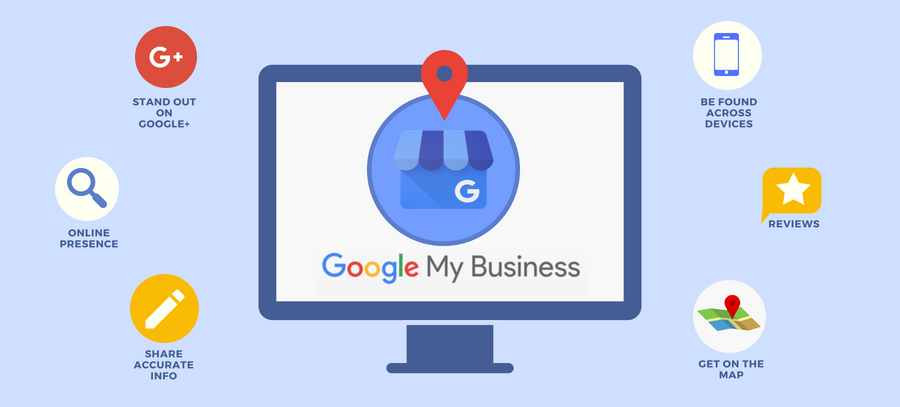 Optimising your Google My Business Profile is important.
Choosing a reliable digital marketing agency can help you in optimising your GMB profile in a better way. It will ensure that your business appears in local searches more prominently. That way, your potential customers will be able to find it easily.
Some benefits of an optimised GMB profile include
It offers an enhanced visibility – A well-optimised GMB profile can make your profile visible in local searches. This can let your customers find you instantly.
An improved click-through rate – A well enhanced GMB profile can be helpful in achieving a higher click-through rate. Your information will be visible on Google search results
Better conversion rate – When searchers find the accurate information about you, they would they will be more likely to buy your products or services.
It can help improve your credibility – A well-organised GMB profile can instil confidence in your users. It can demonstrate that your business is active.
It offers you a better growth – GMB comes with better insights and lets the customers interact with your business listing.
How Can a Digital Marketing Agency Help you in Setting up a GMB Profile?
When you move ahead on the journey of setting up a Google Business Profile, it is practical enough to think of getting a digital marketing agency to do the task. The professional expertise that a digital marketing agency can bring to your profile can be quite innovative and high-level.
A digital marketing agency can bring a new lease of life to your Google Business profile in particular and your business journey in general.
It adds a human touch – Marketing is all about giving a human touch to your endeavours. It is all about creating a genuine and personal connection between brands and the consumers.
Complete knowledge of GMB profile – A digital marketing agency has a complete knowledge of the GMB profile and its intricacies. That way, they would be able to optimise your GMB profile in a more positive manner.
An efficient keyword research – Use of the right keywords is quite essential in a robust GMB profile. A digital marketing agency has a good knowledge of keyword research and can implement it effectively in your campaign.
A better branding – Creating a brand is what makes your business thrive. A digital agency can help you create and maintain a proper branding for your business.
Insight analysis – A digital marketing agency can effectively read and analyse the insights offered by the GMB profile. This would help you in fine-tuning your business strategies.
Integration with the local SEO – A digital marketing agency can be a practical solution in helping you optimise your local SEO strategy to help you align with the broader SEO strategy.
Keeping your Google Business Profile optimised is extremely essential. It will need you to think strategically and pay enough attention to details. While you can handle this task on your own, it may be necessary to partner with a digital marketing agency to be able to elevate the efficiency and and experience of your Google Business profile.
If you are in looking for a capable agency that can handle this task, it is recommended to get in touch with the best digital marketing agency that can offer you a significant asset in this context. We would recommend checking out Innovative Digital Marketing as your preferred destination for all your tasks in SEO and related areas. They are involved in offering  Web Development/Designing and Digital Marketing Solutions for corporate clients, small and medium sized businesses, academic organisations and many other business segments.
Book an appointment with them and stand a chance to enjoy one of the most exciting experiences in your digital marketing endeavours.