The prime factor of digital marketing endeavour is to establish a connection between brands and consumers. One way that it can be achieved is through the influencer marketing. It involves the use of relatable individuals to bridge the gap between brands and the consumers. That can be an excellent way to offer a human touch to the advertising and marketing campaigns. A reliable marketing agency should be able to help you aplenty in this context.
Influencer Marketing Adds more Value to Your Marketing
The influencer marketing is all about adding a human touch to your marketing efforts. You might have observed that the traditional marketing that involves celebrities is viewed with a bit of scepticism by the consumers. They want to connect with a brand on a personal level, and this is what people known influencers can do. The influencers have a genuine relationship with the people, and this adds up a new value to the product campaign. Coming from an influencer whom the consumer already trusts, they are trusted more than the traditional marketing.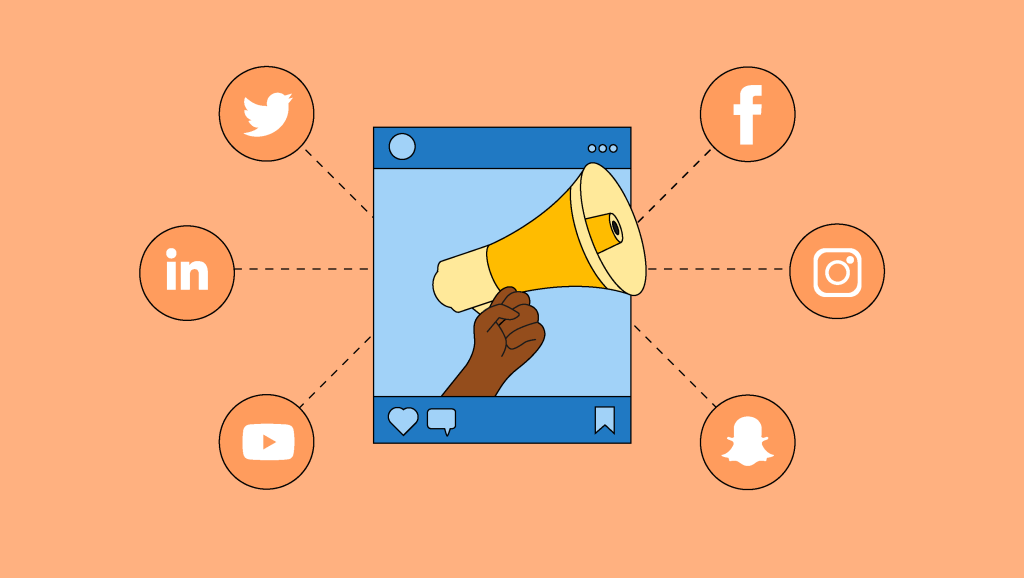 It Involves an Effective Storytelling
Influencer marketing is all about creating a story that the consumers can relate to. Influencers are generally seen as friends and role models. The brands create a story about their products around the influencers and create a narrative that resonates well with the experiences of the audience. Thus the influencer marketing triggers an emotional response that may not be expected in the traditional mode of marketing.
It is all About Trust and Transparency
The concept of influencer marketing works with trust and transparency. In fact, the influencers have built trust over time through the gradual delivery of valuable content. This trust subsequently extends to the brands that they are associated with. The consumers will believe that if the said influencer trusts a product or service, it must be of a great quality. This high degree of trust opens the door for the brands to establish themselves as the trusted product or service that meets the needs of their customers or potential clients.
How a Digital Marketing Agency Can Elevate Your Influencer Marketing Campaign?
If you are considering checking out the best influencer marketing options for your brand, a digital marketing agency can prove to be extremely handy. Since launching an effective digital marketing campaign needs you to have a strategic approach, meticulous planning, and expert management, a professional agency can prove to be quite handy in this endeavour.
A few ways a digital marketing agency can help you out in this venture can include.
How Can a Digital Marketing Agency Help you in Setting up a GMB Profile?
When you move ahead on the journey of setting up a Google Business Profile, it is practical enough to think of getting a digital marketing agency to do the task. The professional expertise that a digital marketing agency can bring to your profile can be quite innovative and high-level.
It offers you a host of effective strategies – A digital marketing agency can be helpful in crafting effective strategies in your influencer marketing campaign. The campaign can be designed to go with your other marketing objectives.
An effective influencer identification – This is another area that digital marketing agencies can prove to be handy in your campaign. You need an influencer who has the values, tone, and audience that align well enough with your brand.
They can create effective campaigns – A professional agency has a good knowledge of creating innovative marketing concepts. Creative campaign ideas and can help you in capturing the attention of your audience.
If you are someone looking for an effective influencer marketing in Delhi for your brand, look no further than innovative Digital Marketing. Fondly called IDM by its long-standing customers, the digital marketing does provide you with truly innovative solutions and services in tune with its name and brand. They are dealing in multiple facets of digital marketing, such as Web Development/Designing and Digital Marketing Solutions Provider for corporate clients, small and medium sized businesses, academic organisations and much more. They have created several marketing campaigns for the multiple organisations and created niches for themselves. Influencer marketing is just one of the prime areas of expertise that they are known for. They develop highly profitable solutions for the clients and have been a name to reckon with in Delhi and surrounding areas.
Book an appointment with them and stand a chance to elevate your marketing campaigns to the next level.